Events @4410 (List)
Open Mic Night – BHS Edition
Open Mic Night - BHS Edition
Show starts at 7:00pm
Open Mic Night October BHS Edition  @4410 – 7:00 to 9:00
 Special edition of Open Mic @4410 – Hosted by Battlefeild High School students. We have some talented BHS students coming to take over Open Mic Night and play some music for you. They are raising money for their school magazine!
 Grab everyone you know and come cheer them on!
Special start time 7pm.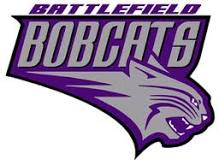 Anyone wishing to perform at Open Mic Night must first contact 4410@ContemporaryMusicCenter.com
Bluegrass Slow Jam – Oct. 22 – 7pm
Bluegrass Slow Jam - Oct. 22 - 7pm
Show starts at 7:00pm
Slow Bluegrass Jam
Thursday Oct. 22, 2015 7:00-8:30pm.
Slow and medium tempo jam assisted by CMC Bluegrass instructors.
All bluegrass instruments welcome.
– Know just three chords? Welcome
– Never played with others? Welcome
We are here to help you!
The Jam Starts promptly at 7:00pm
No need to register for the class, just stop on by and get to pickin'! This jam will be held in our state-of-the-art performance room, @4410, located at 4410 Costello Way Haymarket, VA 20169. Look for our sign out back! Admission free  (tips optional for the instructor)
Blues Jam @4410 – October 23
Blues Jam @4410 - October 23
Show starts at 7:30pm
Blues Jam @4410
Come one, come all….but come to play.
The Blues jam returns to @4410 Friday October 23rd at 7:30pm.
Be part of the fun!! Be part of the music!! Be part of the band!!
Intermediate to advanced players only. This will be an open, unrehearsed blues jam in 4410. Everyone is welcome to be part of the audience.
Everyone MUST bring their own instrument but use our back-line. We will provide drums, piano, and amps.
FREE!!
Soldiers Of Suburbia – Oct, 30 2015
Soldiers Of Suburbia and Witches Brew
Show starts at 8:00pm
Soldiers Of Suburbia – Oct, 30 2015
It's Halloween @4410! The Soldiers of Suburbia are back October 30th for a special Halloween show. With special guest Witches Brew. Two bands in one special night!! The first 5 people through the door, in costume, get a free SOS shirt!! Get your tickets early, space is limited and we will sell out!!
TICKETS: $5 pre-sale – $7 at the door.