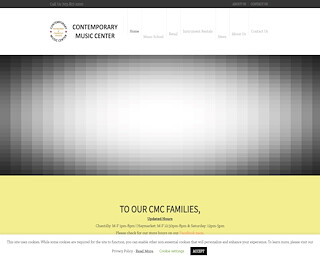 If you have always dreamed of making music, a piano lesson in Chantilly may be just the thing you need. Take a lesson and see how it fits. You don't have to possess extraordinary musical talent. If you work with a good teacher and devote yourself to regular practice sessions, you can learn to be a decent player. At Contemporary Music Center our music teachers are very skilled and entirely patient with our students. Some of our teachers are successful, professional musicians. Take a piano lesson in Chantilly with an instructor like Dave Battis, and you simply can't go wrong. Dave Battis has been a piano teacher for more than twenty-five years, and his experience shows. Dave is one of dozens of musical maestros that have chosen to teach students at Contemporary Music Centers in Chantilly and Haymarket, Virginia.
A piano lesson in Chantilly will teach you several things. It will teach you how to sight read sheet music, for one thing. Once you know how to read music, you will be able to play virtually any piece of music ever written. A piano lesson in Chantilly will teach you about discipline and dedication. There is something inherently satisfying about taking a piano lesson in Chantilly and then practicing what you have learned. The old saying, "practice makes perfect" really is true. Even someone with only moderate talent may become a magnificent pianist if they devote themselves to every piano lesson they take in Chantilly or anywhere else.
There are many styles of piano playing. Learning to play piano in the classical style will open you to various other styles, if you are interested. Learn the basics with a great piano lesson in Chantilly, then you will be able to branch out into jazz, rock, boogie woogie, gospel, new age and other piano styles. Just about everyone likes to hear live piano music, and you are sure to get a kick out of showing off the skills that you learn from piano lessons in Chantilly. If you have always wanted to play, please don't put it off another day. Call Contemporary Music Center at 703.817.1000 and arrange to take a piano lesson in Chantilly.
Piano Lesson Chantilly