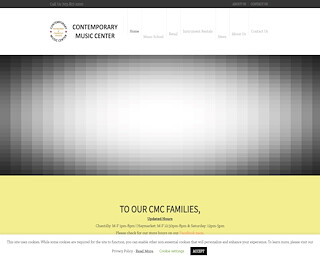 There are several decent
music schools in Virginia
, but none of them can offer you a full-service music store the way that Contemporary Music Center can. CMC owns and operates two music schools in Virginia, in the cities of Chantilly and Haymarket. We are proud to tell you that CMC has world class instructors at both of our music schools in Virginia. Whether you desire to learn to play the piano, guitar or bassoon, Contemporary Music Center music schools are wonderful places at which to obtain your lessons.
Yes, we offer two great music schools in Virginia, but we also provide a lot more than just excellent lessons. If you want to learn to play an instrument that you do not have access to, we would be delighted to rent to you the instrument of your choice. This option to rent rather than purchasing outright is favored by many of our music students. If it turns out that you love attending our music schools in Virginia, and you wish to own your instrument, we will deduct one hundred percent of your rental payments from the purchase price. If you have checked the prices of new instruments, you may have been wondering how you might manage to buy one for yourself. Our rental program with the option to purchase has afforded many students a way to eventually own the instrument that they have come to treasure. If you wish to purchase an instrument other than the one you have been renting, talk to us. We will probably be able to arrange a sweet deal for you. We own music schools in Virginia for a good reason. We love to provide Virginians with quality instruments. The way we see things, the more people that can play an instrument, the better the whole world turns.
At Contemporary Music Schools in Virginia, we are well staffed with extremely talented and very patient teachers. Most of our instructors have had or are currently enjoying professional music careers. Some of the teachers at our music schools in Virginia have played prestigious concert halls and in well known jazz clubs. A few of our teachers have performed at the White House. Each of the instructors at our music schools in Virginia is devoted to teaching children and adults how to properly play their instrument of choice. No, you don't need to have had music lessons as a kid. If you are dedicated, you can learn to play at any age.
When you are ready to visit either of our music centers, please call our Chantilly school at 703.817.1000 or our lovely Haymarket music school at 571.261.5000. Meet our teachers and let us know which instrument you would like to learn. We also provide quality vocal lessons to aspiring singers.