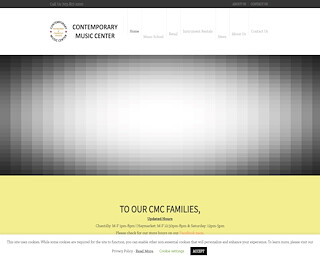 There are some people who will tell you that Ringo Starr was the luckiest boy in the world. You know, the right place at the right time. Truth be told, Ringo is an excellent drummer. For starters, Ringo keeps flawless time and never speeds up or slows down. As drummers go, Ringo Starr is a virtual machine. In 1964 George Harrison said, "Playing without Ringo is like driving a car on three wheels." Genius record producer George Martin referred to Ringo as "rock solid." As the rhythm section for the Beatles, Ringo Starr and Paul MacCartney are still considered two of the best. If you would like to learn to play drums like Ringo, a series of drum lessons in Warrenton will put you on the right track toward getting what you want.
Most professional drummers will admit to having been interested in rhythm from a very young age. Pulling Mom's pots and pans out of the cabinet and banging on them with wooden spoons was a favorite occupation of most good drummers when they were children. Perhaps you are the parent of a kid like this. If you have sensed innate rhythmic talent in your child, please consider enrolling him or her in drum lessons in Warrenton as soon as you can. They can learn on our drum kits, in one of our twenty seven private practice rooms. Our drums and percussion instructors are dedicated musicians with the chops to make a good living with their chosen instrument. Take, for instance, drum and bass teacher Ben Tufts. Ben holds both a Bachelors and a Masters degree in music and a K-12 teaching certificate, as well. Ben has played professionally for a very long time. He is versatile in rock, punk, Dixieland, Top 40, jazz, metal and musical theater drumming styles. If your kid wants to learn to play drums from a master, enroll them into one-on-one drum lessons near Warrenton with Mr Ben Tufts.
If your kid has already had a few drum lessons in Warrenton, that's great. If your kid has never held a proper pair of drumsticks in their life, that's alright, too. Our students range in age from very little kids to senior citizens. All you really need is an open mind for learning and a dedication to practice. Like they say, "practice makes perfect."
Drum Lessons Warrenton