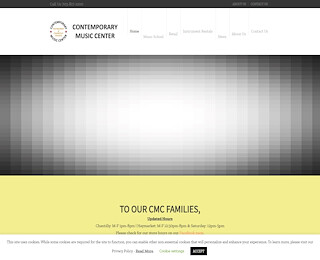 If there were more music schools, Virginia -and the rest of the world- would surely be a nicer place. Music is a universal language. Where politics and policies separate people and nations, everyone can agree on one thing: music. Every culture on Earth enjoys its traditional melodies and instruments. Some styles of music have managed to be absorbed by many different cultures. Music notation is essentially the same all around the planet. If you attend one of our music schools Virginia, and learn to read musical notation, you will be able to participate with other players virtually anywhere in the world that you go.
If you attended one or more music schools Virginia as a child, you are already ahead of the game. Studies show that many young children are adept at understanding musical theory and learning to play a musical instrument. Kids are the same way with spoken languages. It's simply easier to learn music and language when young. This does not imply that an adult cannot learn to play a musical instrument quite well. Just about any adult who holds a heartfelt desire to learn and practice can learn to speak Swahili or to play an oboe. It's a matter of dedication and determination. Of course, if you come to our music schools Virginia with a natural musical talent, good for you. Our music teachers are professional and patient, but do be prepared to practice on a regular schedule. All the music schools Virginia are for naught, if you do not devote yourself to regular practice sessions. That old adage about practice making perfect really is true, especially when it comes to learning how to properly play any musical instrument. At first, your fingers may become sore. Not to worry. Most new guitar, violin or other stringed instrument students experience sore fingers at first. Learning chord structure and finger picking techniques on a nylon stringed guitar may alleviate much of your initial discomfort. There are also products such as Finger-ease that will make it more comfortable to play steel strings. When you are attending either of our music schools Virginia, you should feel free to tell your teacher that your fingertips are sore. Ask them for their advice. Most of our music students develop very nice relationships with their Contemporary Music Center music instructors.
When you are ready to visit and tour either of our music schools Virginia, please call our Chantilly school at 703.817.1000 or our lovely Haymarket music school at 571.261.5000. Meet our teachers and let us know which instrument you would like to learn. Be sure to browse our music stores and see our splendid of stringed, brass, woodwind and percussion instruments. We also provide quality vocal lessons to aspiring singers.
We welcome your comments!
CMC Profiles
Growing Up in a Musical Family Willis Pittman and the Jazz Ambassadors – The...